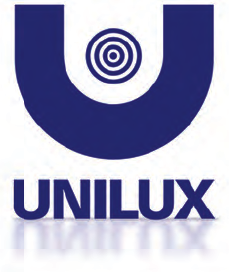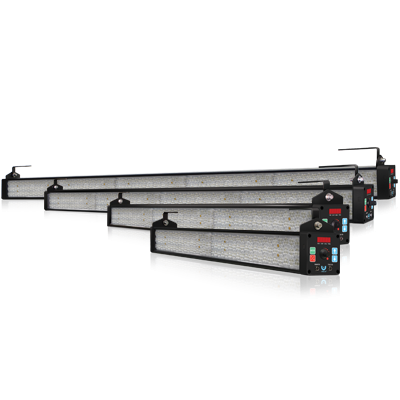 POWERFUL INSPECTION ACROSS THE ENTIRE WIDTH OF THE WEB
The LED-1000, LED-1500, LED-2000 and LED-2500 are the optimal stobe lights for wide width inspection.
At a meter from the object, these strobes will illuminate from 1.4 meters to 2.9 meters allowing you to see across the entire web at once. For even wider widths, multiple units can be daisy-chained together.
Their extremely bright LEDs allow detection of the smallest of defects quickly and efficiently.
These LEDs replace outmoded xenon lights eliminating ozone and bulb replacement, and reduce energy consumption and maintenance.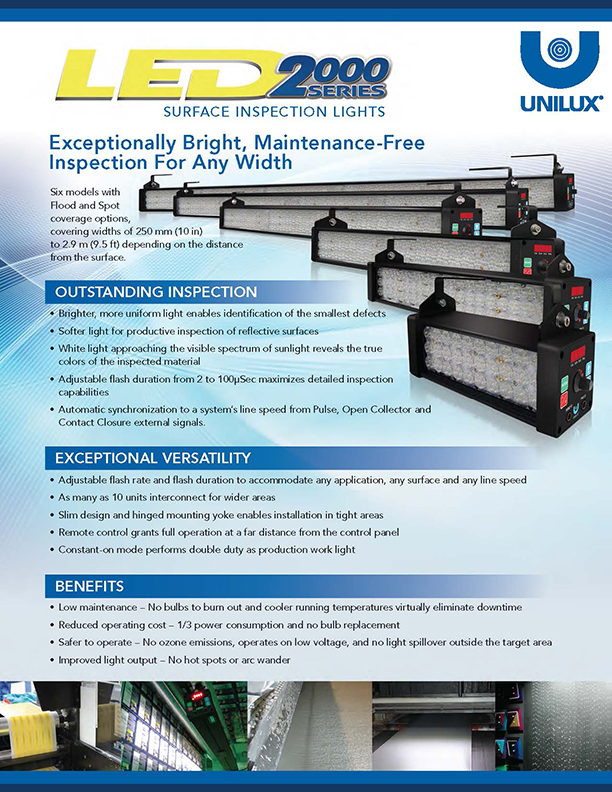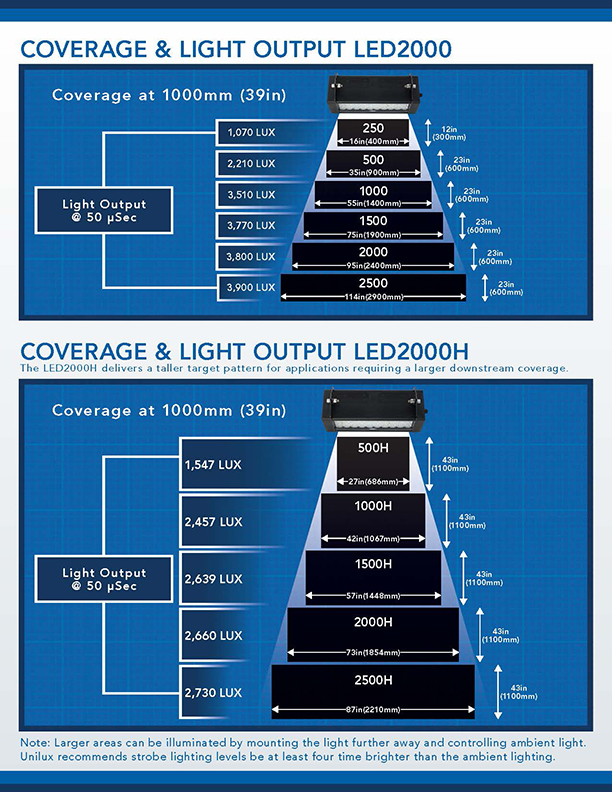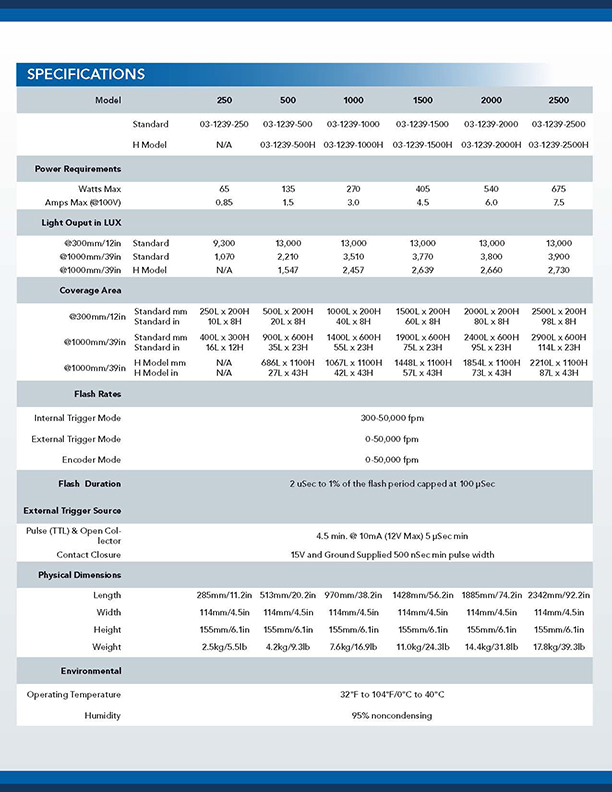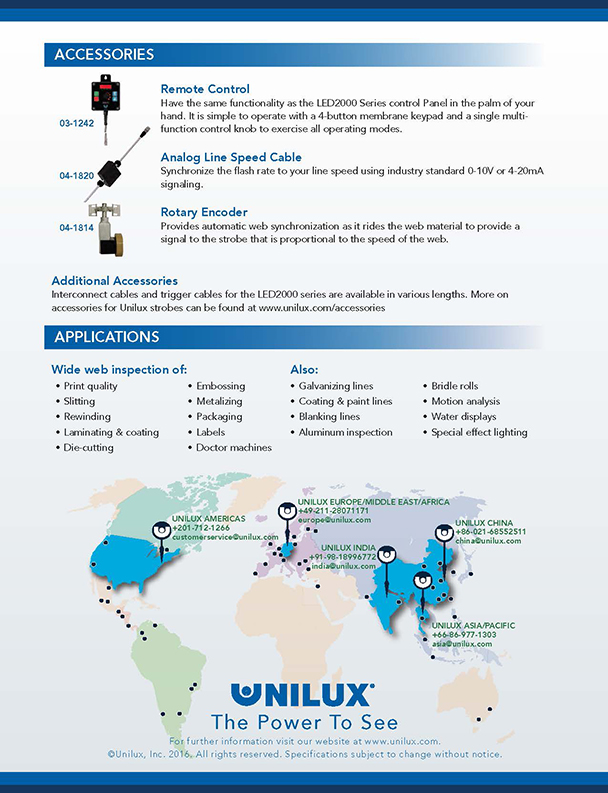 ---
Especificaciones