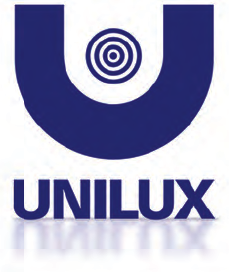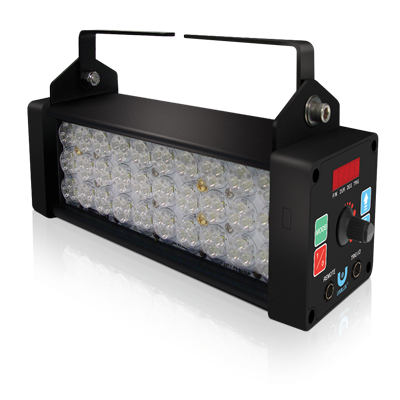 FIND AND FIX THE SMALLEST DEFECTS ON WEBS UP TO 400 MM WIDE.
The LED-250 is the perfect combination of new technology, compact design and advanced features to make stroboscopic surface and print inspection even more effective.
The LED-250 replaces xenon lights, eliminating ozone and bulb replacement, and reducing energy consumption and maintenance.
At 1 meter (39 in) from the target, the LED-250 covers an area of 400 x 300 mm (16 x 12 in) and generates 1070 LUX of light output.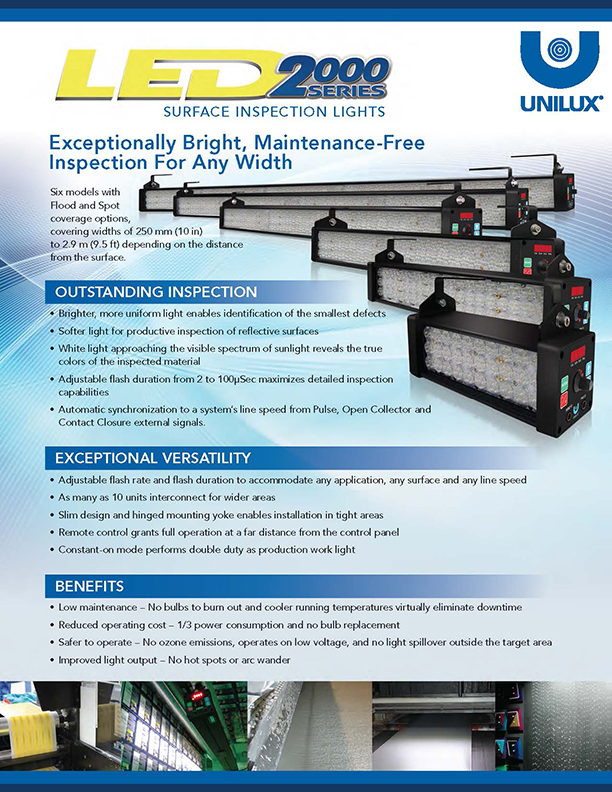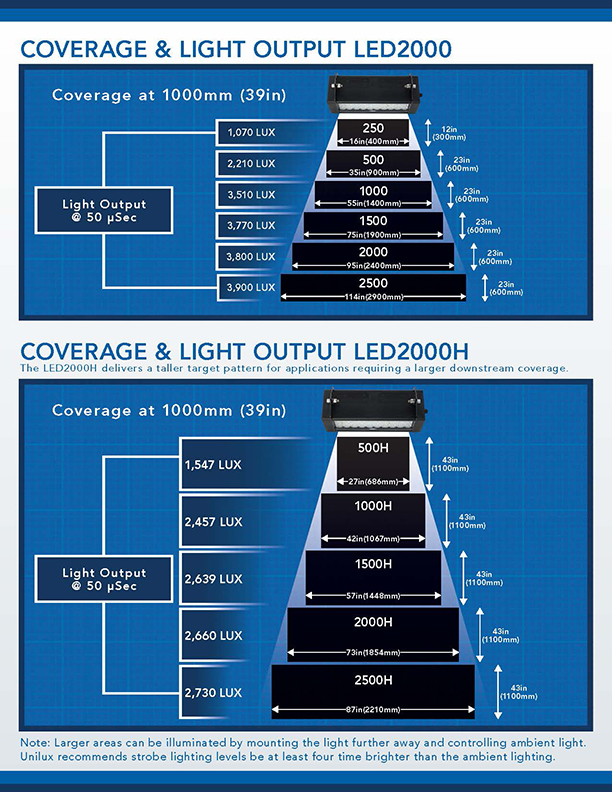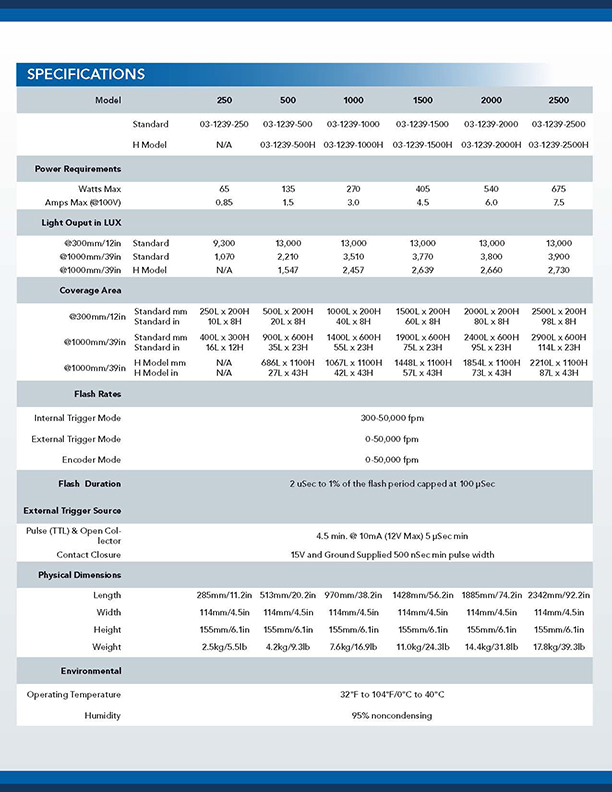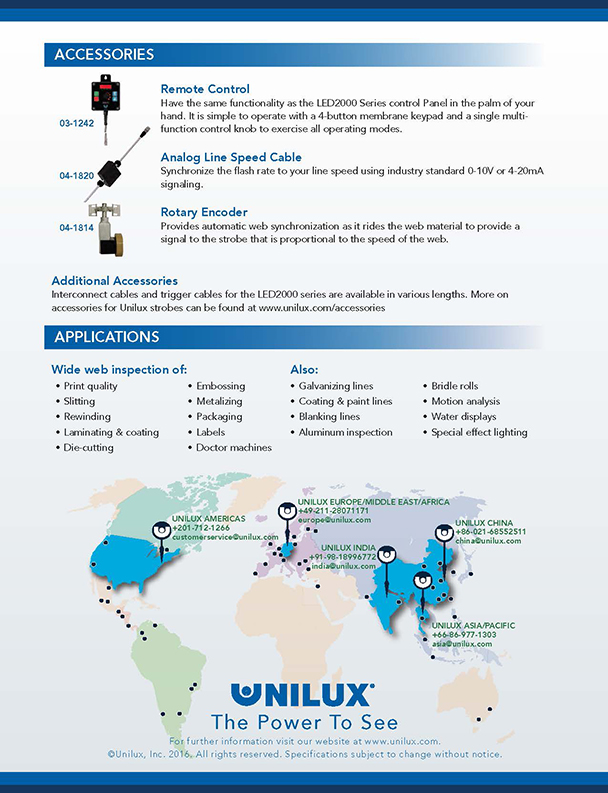 ---