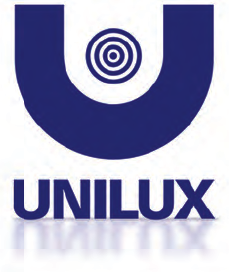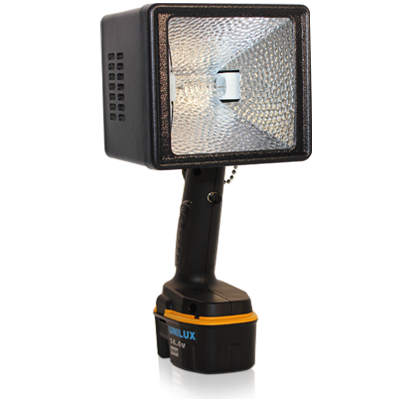 SPOT CHECKING AND PINPOINTING DEFECTS OVER A WIDE AREA
The Miti-Lite illuminates the largest area of any portable strobe. So inspecting for surface quality, formation activity, and coating defects, or pinpointing defect origins can be done anywhere on the line.
The Miti-Lite's powerful beam illuminates an area of 760 mm square, so finding problems and correcting them is quick and efficient.
The Miti-Lite also synchronizes easily to any video camera to provide a motion analysis tool that reduces maintenance by 90%.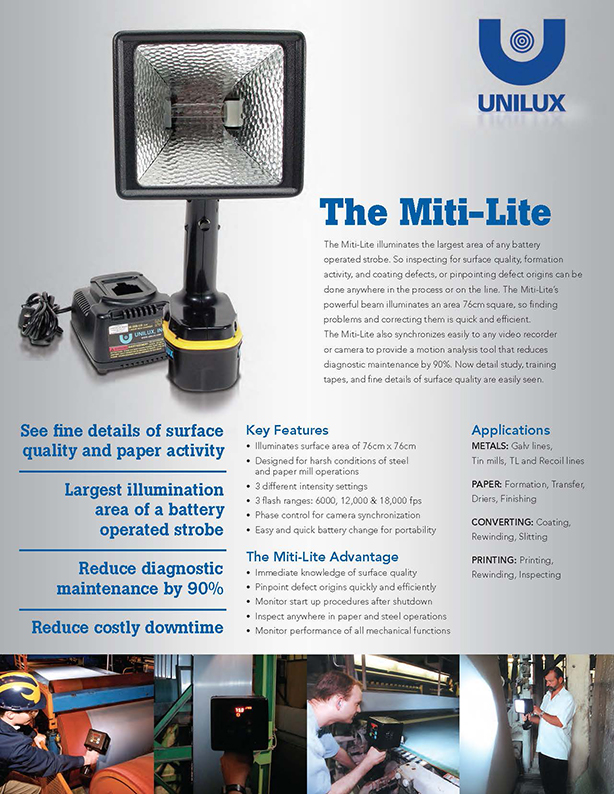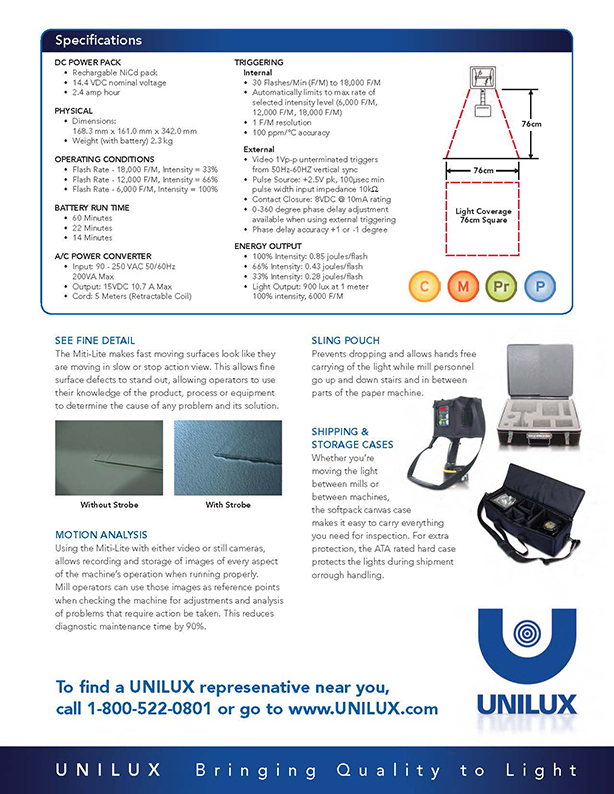 Especificaciones